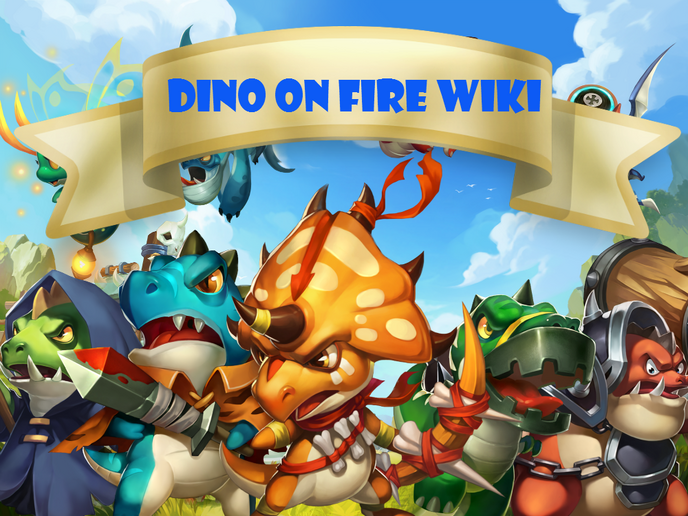 Welcome to the Dino on Fire Wiki
This wiki has the purpose to help new players learn to understand the game and easily get started. We can also help experts with some useful strategies to master the leaderboard. Whatever question you have, you'll most likey find it here!
Dino On Fire
In Dino on Fire, you must build and defend your village against enemy Dino tribes! Collect epic Heroes and bestow them with powerful skills to explore new lands, go on exciting adventures and fight thrilling battles against players from all over the world! Take complete control of your heroes in battle like you've never seen before by directing them in realtime! Experience a whole new world of strategy and tactics to attack your enemies and build your defense!
Latest activity
Ad blocker interference detected!
Wikia is a free-to-use site that makes money from advertising. We have a modified experience for viewers using ad blockers

Wikia is not accessible if you've made further modifications. Remove the custom ad blocker rule(s) and the page will load as expected.