A player can add buildings to their Village to help increase their defense. New Defense buildings may be added with each level of their Town Hall.
Defense Towers are an essential strategy of the game. They help boost defense if you get attacked.
Nets, Traps & Bombs
Edit
Invisible to enemies, they can save the day if positioned right.
Catapult
Edit
A traditional heavy weapon which attacks a larger area. It reloads slow however, and cannot attack nearby targets.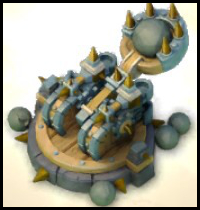 Barricades
Edit
One Dino Barricade a day, keeps the enemies away.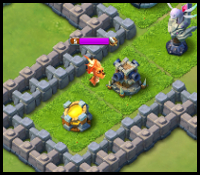 Bunker Protects your village by attacking single ground units. It cannot protect while being upgraded.
Ad blocker interference detected!
Wikia is a free-to-use site that makes money from advertising. We have a modified experience for viewers using ad blockers

Wikia is not accessible if you've made further modifications. Remove the custom ad blocker rule(s) and the page will load as expected.